With over five years experience, we have served hundreds of happy clients, ensuring complaints about them have been removed, and that their overall reputation has been improved. We are open and upfront about everything that we do, and how much we will charge you. This is why we will honestly tell you how we can address the complaints against you and how long it will take to complete this. And our Service Guarantee means that you only pay us when we have completed our work.
Research has shown that around 70% of people will research a company online before deciding to shop there, and that around 80% of them will trust online reviews. This means that what people say about you can have a huge impact on your business. In fact, you could lose thousands of dollars, or even millions of dollars, because of the complaint of a single individual. With hundreds of different review sites online, you are at an unfair disadvantage because you simply cannot keep track of things. Furthermore, people who have a positive experience will not necessarily talk about that online.
We set ourselves apart from other Online Reputation Management (ORM) businesses by offering a unique, personalized, and individualized approach to each of our clients. We come up with a solution that works for you, which can include complaint deleting, de-indexing, PR services, and "reverse SEO" (Search Engine Optimization). We believe that this is the best way to give you the results you want.
Our Benefits
Guaranteed Service
Tailored Plans to Fit Your Needs
Fast Turnaround
Repair and Grow Your Reputation
Free Reputation Analysis
Individual and Business Solutions
Testimonials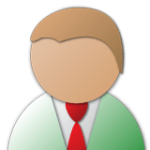 "I am really happy with the results."
2017-01-10T06:10:02+00:00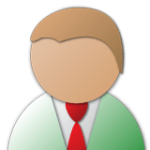 "I am really happy with the results."
https://erasecomplaints.com/testimonials/tim-d/

"Keep up the good work, you guys are doing a wonderful job."
2017-01-10T06:15:28+00:00

"Keep up the good work, you guys are doing a wonderful job."
https://erasecomplaints.com/testimonials/majid-f/

"Thanks for finishing the work, we are very satisfied."
2017-01-10T06:16:22+00:00

"Thanks for finishing the work, we are very satisfied."
https://erasecomplaints.com/testimonials/chris-h/

"Thanks for your fast work. I truly appreciate the payment options, and I'm so grateful you were able to help us get rid of this issue."
2017-01-10T06:17:42+00:00

"Thanks for your fast work. I truly appreciate the payment options, and I'm so grateful you were able to help us get rid of this issue."
https://erasecomplaints.com/testimonials/mandy-s/